I don't pretend to offer in-depth coverage of every DXpedition, weekend trip or holiday style DX operation that's on-the-air from some of the more common entities. Certainly they are very important and a lot of fun - but CallingDX will focus on the rarer DXCC activations.
Some "Rough" Inclusion Guidelines For CallingDX

1) The DX entity should be in the top one hundred on
Club Log's "Most Wanted"
list
or
there must be something unusual about the DX activation that makes it noteworthy enough (example - a six meter expedition from a rare grid) to be included here.
2) It should be a multi-operator, multi transmitter, operation. Solo expeditions are cool but unless it's an extremely rare entity it won't be covered here.
3) The DX activation must be focused on a specific time period of
planned activity. Operations that are "holiday style" or "when time permits" generally won't be included here unless it's from a very rare entity.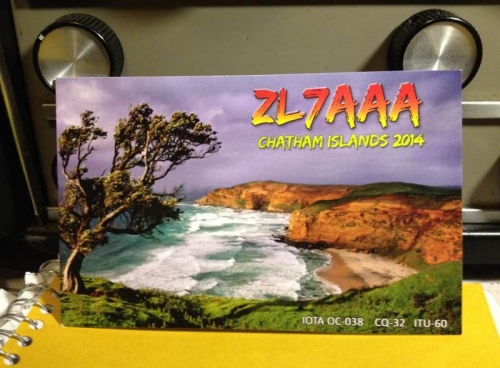 ---