3D2EU DXpedition Websites:

3D2EU "QRZ Page"

3D2EU "DX-World.net Page"

CW/RTTY reverse beacon for 3D2EU
3D2EU

QSL Info / Online Log:
They will be uploading logs, subject to a reliable Internet connection, on a daily basis...here's the Clublog 3D2EU link.

If they are unable to upload logs from the island they will upload the complete log upon their return.

QSL via DK2AMM (OQRS, direct, bureau and Lotw

3D2EU

DXpedition Pilot(s)
None

Active DX Forum Threads for
3D2EU DXpedition:

Active 3D2EU thread - QRZ's "DX Zone"
Active 3D2EU thread - E-Ham's "DXing"
Additional "DX Zone" threads here
3D2EU DXpediton NOTES:


Rotuma is now QRT!

UPDATE: Monday Jan 22 2018 19:40 UTC :

Thank you to the Rotuma DXpedition team, Tony 3D2AG, Heye DJ9RR, Ernoe DK2AMM, Hans DL6JGN and Ron PA3EWP for their upcoming effort!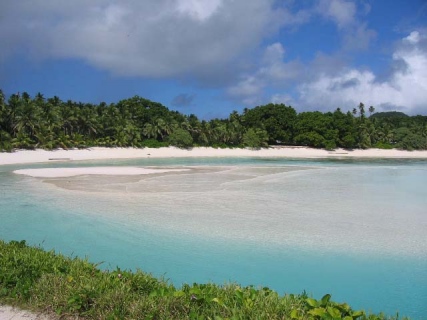 They are scheduled to be QRV from Rotuma between February 23 and March 16, 2018.

Ranked as number 54 on Clublog's "most wanted" list - this will be an excellent opportunity to put Rotuma in the log!

Check the links to the left for their "Official" website and other online resources to follow the 3D2EU DXpedition!

If you have comments, QSO reports or info to share regarding this DX station please email wb9lur@CallingDX.com
---
-----
Announced DXpeditions to be covered in 2018 include

6O6O - Somalia - Jan 3-16, 2018 - QRT
3Y0Z - Bouvet - Jan / Feb, 2018
D68I - Comoros Island - Jan 29-Feb 10, 2018
3D2EU - Rotuma - Feb 23 to March 16, 2018
4B4B - Revillagigedo - March 1-15 2018
XR0YD - Easter Island - March 2-15, 2018
XX9B - Macao - March 9-17, 2018
9M0W - Spratly Island - March, 2018
3B7A - Agalega & St. Brandon - April, 2018
KH1/KH7Z - Baker Island - June/July, 2018
CY9C - St. Paul Island - August 1-9, 2018
VP6D - Ducie - Oct/Nov, 2018
Others may be added as they are announced!
-----

* photo at top of page courtesy of N7OU see his interview on DX-Coffee here!